Robotics – Building for the Future
Robotics are not a fad of the future – they ARE the future of manufacturing and automation technology. Tech4 Robotics provides customer-focused solutions from our experienced team of engineers. Our proven method of listening to customer needs and wants and understanding the driving factor of the request helps Tech4 present a complete solution focused on the customer's needs.
Although typically ROI-based, robotics and automation can help you use labor in more efficient means. Robots allow for unmanned manufacturing or limited monitoring systems. Systems can be provided in stages for customers just starting to automate. Our robotic systems can also be reconfigured in the future; new capacities added, update palletize patterns, EOAT additions, EOAT redesigns for additional function, etc.
Whether you experience a labor shortage or your process includes repetitive work or a safety-driven lifting hazard, Tech4 will use our experience to define your request and turn that into a unique solution that meets your needs and expectations.
See below for some examples of how robots can benefit your company, including:
Machine Tending
Robots are designed to grip your part(s) and present them to a machining center for processing. Machine Tending Cells provide that part presentation to the robot. Regrip and part manipulation can be provided for multi-op parts and part stations. From lights out machine tending to raw infeed/finished outfeed conveyors, we focus on your unique needs and processes to custom design the right solution for your manufacturing environment.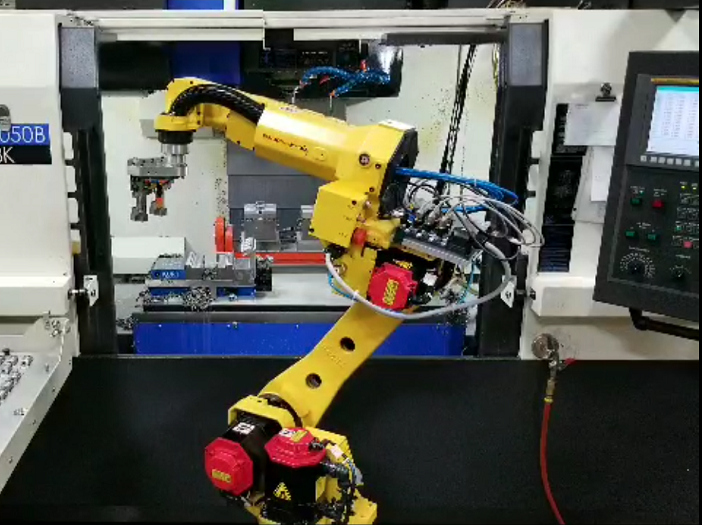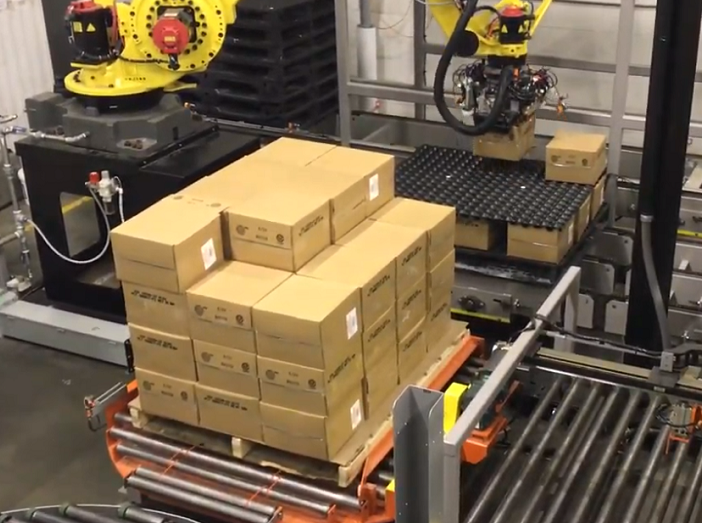 Packing & Palletizing

Robotic Packing/Palletizing Cells are designed to fit the range of products, dunnage, and layer sheets that your process requires. Tech4 designs the robotic end of arm tool (EOAT) to fit your application. From castings stacked in dunnage, packaged cheese in cartons, or frozen cartons packed out in customer-defined pallet patterns, we can support your production process!
Product Assembly Lines & Line Control   
Tech4 can supply complete production line control including fully-automated lines; partially-staffed lines; or a mix of high-speed caged robotic stations, cobots, and staff stations. We can define a system with a safe line to fit your rates and footprint. Coordinated multi-station moves and sequential process controls, offline part sorting, labeling, part tracking, and vision processes can be incorporated to fit your needs.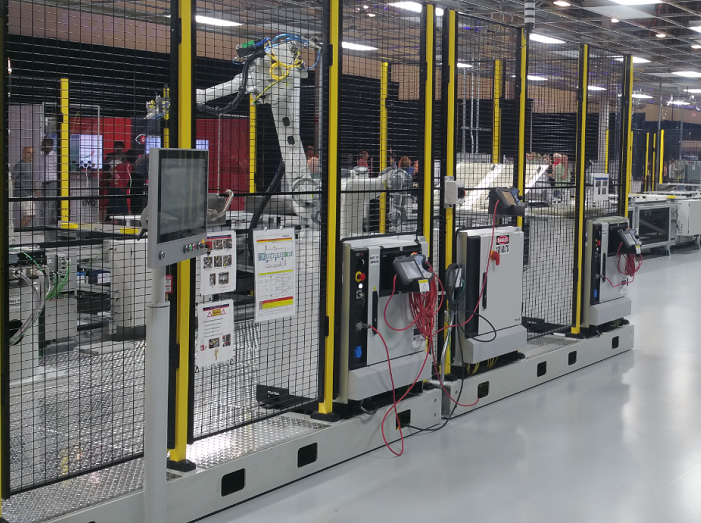 Tech4 is an authorized FANUC Integrator:
FANUC America prides itself in having an extremely talented and experienced group of robotic integrators that are part of its Authorized System Integrator (ASI) Network for automation systems. As an FANUC ASI, Tech4 is ready to analyze your system requirements and provide a robotic solution that will improve quality, throughput, and productivity to give you the return on investment you are looking for.